Groups 1, 2 & 3 (All Breeds Judge)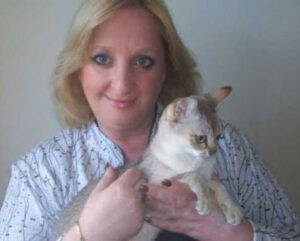 I have been involved in the cat fancy for over 30 years, being introduced to the cat fancy by my mother.
I bred and showed Persians including silvers, pointed varieties and bi-colours and of course like many others, devoted time working at cat shows.
My house has the bounce of the shorthair Singapura and the beauty of the Persian. 
I have held a number of executive positions within the cat fancy and previously, served on the NSW CFA Management Committee.
I am an All Breeds Judge and a Group 1 Tutor Judge.
I work full time in local government managing a large team of community workers and at home I enjoy the company of my daughter, my cats and my dog, Eddie.
Assignments:
Australia – New South Wales and Interstate,