Groups 1, 2 & 3 (All Breeds Judge)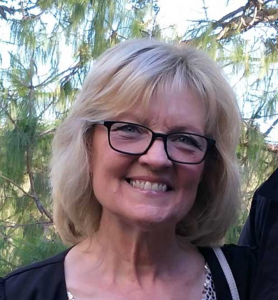 My first purebred cat was a wonderful seal point Siamese but after a visit to a cat show I fell in love with the Burmese, purchased my first breeding girl and registered my Zarlee prefix the same year, while still a teenager.
I exhibited and bred Burmese of all colours, winning Best in Show a number of times for 10 years, however it was during this time I saw my first Birman cat at Sydney Town Hall cat show and I was hooked!
So it was in 1982 that a seal point Birman joined my family, followed by a number of imports (UK, Sweden, NZ) for my passion of chocolate cats!
I achieved Best in Show awards with my Birmans both here and with exports.
It was during one of my trips to the continent that I discovered the beauty of the Fife Oriental.
In 2011 I added the most divine Hungarian bi-colour Oriental to my home and you guessed it, a chocolate and white. Then followed a beautiful Austrian black tabby and white Oriental girl plus a locally grown tabby point Siamese. I went full circle. All are now retired pets and much loved companions
I became a CCCA judge in 1999 (G1), G2 in 2003 and finished to All Breed in 2010. I am a Life member of the Birman Cat Club of Australasia Inc after serving as President and Show Manager for over a decade.
I have been an active Cat Fancy member, presented at many CCCA Judges Conferences, and Chaired a G1 Judges Training course for NSWCFA, sat on Breed Standard Committees as well as an Association committee and President.
I consider myself fortunate to have judged around most of Australia and New Zealand as well as in France, Belgium and Netherlands. In this time I have been privileged to handle so many beautiful felines.
Assignments:
Australia, New Zealand, France, Belgium & Netherlands