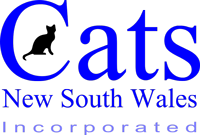 Dear Members and Cat Of The Year (COTY) Winners
Due to unforeseen circumstances, we wish to inform our members that we have had to cancel our COTY event which was originally scheduled to be held on Sunday 28th November.
The COTY Awards Presentation will now be held at the conclusion of our final Show for the year on Saturday the 27th November, from 3:00pm to 5:00pm. 
We apologise for any inconvenience caused.  
Afternoon tea refreshments will be available at no charge. Most COTY winners will be attending the show, so cats can remain in their cages till the conclusion of COTY.  Those who are not recipients of COTY awards but who attend the show are more than welcome to stay for the COTY presentation and they may also leave at the conclusion of the show at 2.30pm.
Money already paid for the COTY Luncheon can be either refunded, or held over for our 2021 Cat Of The Year in February 2022.